WE ARE HIRING - VISIT THE EMPLOYMENT PAGE FOR MORE INFORMATION
Pine
Mountain
Veterinary
Dr. Diane Dunn
Experienced veterinarian
Relaxed, guilt free environment
Personable, courteous and caring staff
Convenient location, next to Hayes Elementary
We work with you to establish reasonable treatment plans
State of the art surgery, dental, medical, diagnostic, and treatment facility
Superior
Client
Service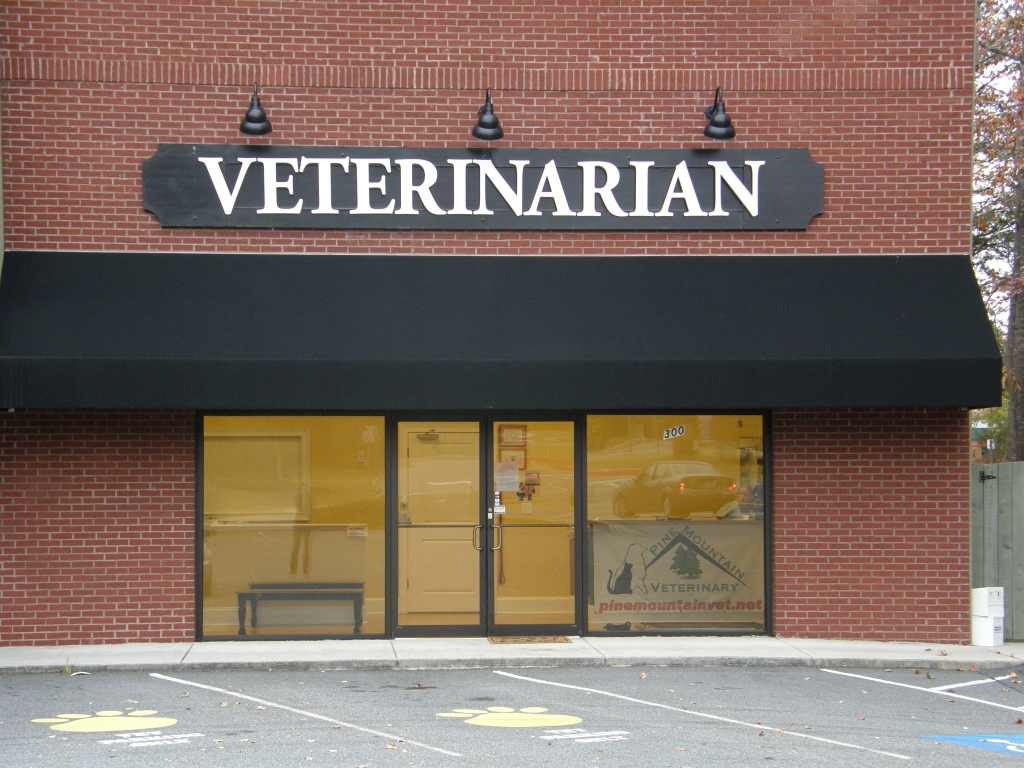 Pine Mountain Veterinary, in Kennesaw, is your neighborhood, full service veterinary facility. Dr. Dunn and her staff are knowledgeable and highly skilled,compassionate people who are committed to providing the most enjoyable veterinary visits possible. Your visit will begin at your appointment time as you are escorted to the examination room upon arrival. With our relaxed, friendly, laid back atmosphere - at the completion of the examination we have our patients eating treats out of our hands and napping comfortably while we review our treatment plans with their parents.
Our goal is to create a relaxed, guilt free environment, to enable you to select treatment plans that are reasonable, sensible and appropriate to your circumstances. By providing thorough exams, and listening to your concerns we are able to make the recommendations for the best care of your pet. Our entire health care team is committed to providing personal attention to the unique concerns of each individual pet owner.
Call 678-535-7762 or e mail info@pinemountainvet.net to schedule an appointment or tour
To find us:
We are located in a free standing building that we share with West Cobb Dance Center - next to the entrance of Hayes Elementary School at 1483 Kennesaw Due West Rd
The sign over our office says VETERINARIAN in large white letters
Our office can be seen from Kennesaw Due West Rd, look for the Yellow Paw Prints in our parking spaces in front and on the right side of the parking lot.
Our parking lot entrance is directly across from the entrance to the Rite Aid also on Kennesaw Due West Rd